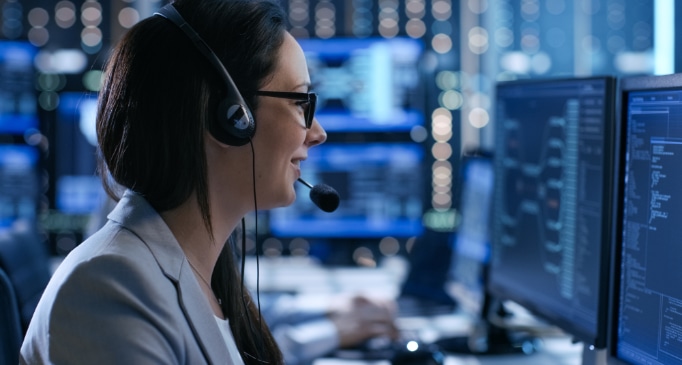 What To Know About Monitored Vs. Unmonitored Security Systems In Oakland
You understand you need to safeguard your home. Above all else, it supplies shelter for your spouse and children and is where you store your possessions. But what form of home protection is right for you? Whether or not to use round-the-clock monitoring is one of the leading considerations you need to make. Explore the advantages and drawbacks of monitored vs. unmonitored security systems in Oakland and get a better idea of what's best for you.
Core Considerations Of Monitored Vs. Unmonitored Home Security Systems
When you opt for round-the-clock monitoring, your home's defense connects to an external monitoring team that is prepared to provide help at all times. When a window sensor activates or a fire alarm goes off, your monitoring agents get an alert instantaneously. They will work quickly to verify the alarm and contact the appropriate emergency professionals.
On the other hand, an unmonitored home defense doesn't have professional backup. You might consider this choice as self-monitored, which indicates that if your alarm goes off, you have to take action to resolve it. This choice is the cheaper solution, but it also impacts your peace of mind.
Benefits And Downsides Of A Monitored Security System In Oakland
Here's a short breakdown of the advantages and drawbacks of a monitored security system.
Benefits Of Monitored Systems
Improved security: Having a support system in place is always a good choice. If you are not on site, sleeping, or don't have your smartphone, your property and those inside will still be protected.
Quicker response times: Monitoring specialists are always prepared. They'll respond in a speedier fashion to alarms than you can alone.
Insurance discounts: Monitored home security could make you eligible for a homeowners insurance price cut.
Top-of-the-line tools and smooth integration: When you get hardware, monitoring, and installation from a respected home security provider, you will get access to a cohesive system with components that may be superior to what you will discover on your own.
Drawbacks Of A Monitored System
Expense: You will have a monthly expenditure for monitoring.
Have to get your system installed professionally: Countless people would prefer to have the job taken care of by skilled experts, but some DIYers might want to do it by themselves.
Need to sign a contract: You will generally need to sign a contract when opting for monitoring. This stipulation is likely to be acceptable for numerous residents as home security is a benefit you will want indefinitely.
Pros And Cons Of An Unmonitored Security System In Oakland
Here's a short overview of the benefits and downsides of an unmonitored security system.
Advantages Of An Unmonitored System
Affordability: You won't incur a monitoring charge.
Self-installation: Some might think of this as a pro as they can install the system themselves and circumvent an installation expense. Others might wish to use a professional.
More Flexibility: You are able to integrate components when you want - and from different manufacturers. However, you could find assembling into a cohesive system more complex.
You're always in charge: There won't be anyone else monitoring your system. If something happens, it's up to you to get support.
Drawbacks Of An Unmonitored System
No support: What if you're away from your cell phone and don't receive a security warning? This situation will lead to more stress and less peace of mind.
Calls for your total attention: Due to the fact you are the sole person in charge, you must always stay connected to your home security app.
Connecting the system is up to you: If you want assistance during an install, you might have to pay for someone else. The installation is also likely to take much longer.
Defend Your Property With a Monitored Home Security System In Oakland
Get the 24/7 support you deserve with a monitored home security system in Oakland from Secure24 Alarm Systems. We're certain you'll agree that a cohesive, monitored home security system is the ideal option for your family. Dial (510) 295-0552 today to speak with our security experts.