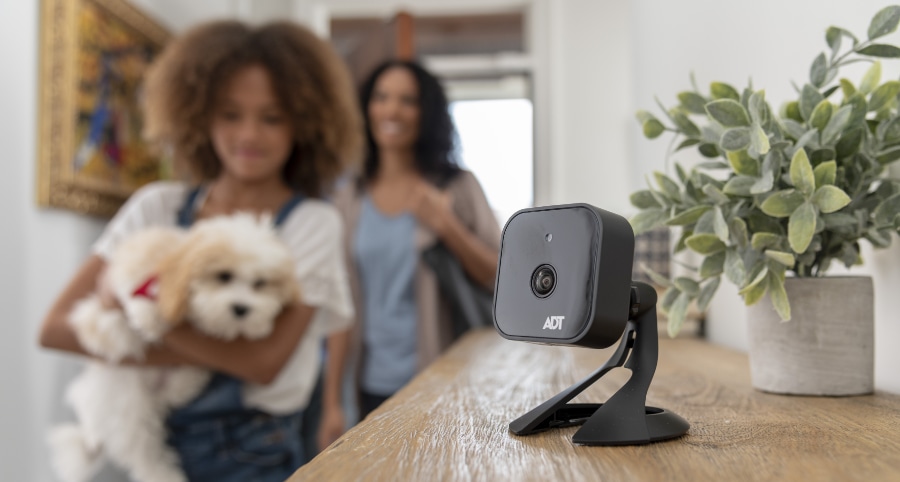 Where To Place Home Security Cameras In Oakland?
Where are the most effective locations to place your home security cameras in Oakland? As a general rule, there are three primary areas of your property for video protection: your front door, the exterior space around your home, and select interior spaces. While your security installer is able to advise where to start, consider the following best practices on where to place your home security cameras at your home.
Don't Forget To Protect Your Front Door
Even though it may seem crazy that a burglar would try to simply walk in primary entrance, 34% of intrusions happen at this passageway. You can also count porch pirates among other risks to think about. Doorbell surveillance is ideal to manage these types of concerns with crystal clear high-def, wide-angle capabilities.
Video doorbells are extra useful as you have the ability to converse with all guests who walk up and press the button. Through your security app, like ADT Control, you have the option to respond to each instance with two-direction audio and live feeds and give the impression you're on site. When someone does try to do something criminal, you can have your video doorbell capture footage and deliver it to your smartphone through a text.
Plan Ahead to Maximize Coverage With Your Outdoor Video Surveillance
Figuring out where to place home security cameras on the exterior of your home can be a daunting assignment. Fortunately, there are some useful tips to greatly increase the likelihood that your home is defended properly.
Cameras at the corners of your Oakland residence offer an impressive sightline, as you can see two parts of your property.
Right under an overhanging eave or straight into a bit of cladding or edging are excellent options for security cameras as they will be partly hidden by the edge of your house.
Above your garage, since the garage door is a more likely access point for invaders than you might believe!
Overlooking a deck or sliding door -- or any doorway not visible from the sidewalk.
To make sure these locations are successful, make sure you prune any bushes or tree limbs that might obstruct your view.
Suggestions To Enjoy The Highest Level of Performance From Your In-Home Surveillance
You have more options on where to place home security cameras inside your property in Oakland. But the additional adaptability results in there being other installation variables to contemplate:
Beware of Sun Glare: While you'll want to ensure your windows are closed and locked, the sunshine that enters via a window can cause glare and affect your surveillance footage. Direct your interior camera lens away from direct sunlight to circumvent this issue.
Take the High Road: Just like an observation deck, a surveillance device positioned in a high place will produce a broader view. Try placing your cameras on top of tall pieces of furniture or affixed to the upper reaches of a wall.
Prevent Access by Children and Pets: Your surveillance system will lose its ability to safeguard your home if it's damaged or destroyed. Install your indoor units where little ones and house pets can't interact with them. Consider mounting or other ways to secure them to make sure they don't crash to the ground if accidentally bumped.
Use Plants and Decor to Your Advantage: The greatest video camera won't do much good if you have a houseplant in the way. However, potted plants and other decor items may be a perfect way to cloak your security equipment. Just be careful they don't keep the camera from doing its job!
Have Secure24 Alarm Systems Install And Place Your Home Security Cameras
For expert installation of your home security cameras and security devices, use the experts at Secure24 Alarm Systems. We'll help install the perfect system for your complete residence -- defending every square foot. Dial (510) 295-0552 or fill out the form on this page to get started.